Moderate Learning Difficulties (MLD) Unit
| | | | |
| --- | --- | --- | --- |
| | | | |
| Mrs R Gillham | Mrs L Smith-Phelps | Mrs J Billington | Mrs J Watson |
| MLD Unit Lead Teacher | Senior Higher Level Teaching Assistant | SEN Learning Support Assistant | SEN Learning Support Assistant |
| | | | |
| | | | |
| Mrs K Taylor | Mrs L Worthington | Mrs T Knowles | |
| SEN Learning Support Assistant | SEN Learning Support Assistant | SEN Learning Support Assistant | |
Overview:
Our Moderate Learning Difficulties (MLD) Unit is known as the Inclusion Hub (IH). It has capacity for up to twenty-five children, each with an Education, Health and Care Plan (EHCP).
The high number of staff enables children to work in small groups, usually, of four or less. However, children are encouraged to work independently when and where possible. IH is situated on the ground floor; it has two well equipped classrooms with its own toilet facilities and a calming withdrawal room.
Staffing:
IH has a Lead MLD Unit Class Teacher, supported by a Senior Higher Level Teaching Assistant (SHLTA) and five highly experienced SEN Learning Support Assistants. The Unit is therefore staffed with a strong team who are committed to the development and enhancement of all children's educational needs.
Curriculum:
The curriculum aims to provide progression, continuity and coherence in order to build on existing knowledge and skills. The class join together as one big group for registration and more practical lessons. The curriculum is delivered using the 'Cornerstones' thematic approach, with either one or two topics a term. These follow through on a four year rolling programme of Year 3 – Year 6 topics. Mathematics is taught separately using Powermaths, which is a mastery maths approach containing concrete, pictorial and abstract elements.
Inclusion
Our MLD Unit is very much part of the whole school and we strive to promote inclusion and provide equal access to opportunities and resources for all children. Our MLD Unit children join mainstream pupils for whole-school assemblies, and where it is appropriate to do so, MLD Unit pupils join their peers in mainstream classes for curriculum subjects such as maths and English.
Annual Review:
A detailed Annual Review Report is written each year and each child's individual needs and their EHCP is reviewed in more detail. Parents/carers and other relevant professionals are invited to attend the Annual Review meeting. This is a good opportunity for all parties to discuss, review, plan and set future targets together.
Summer Term
A Child's War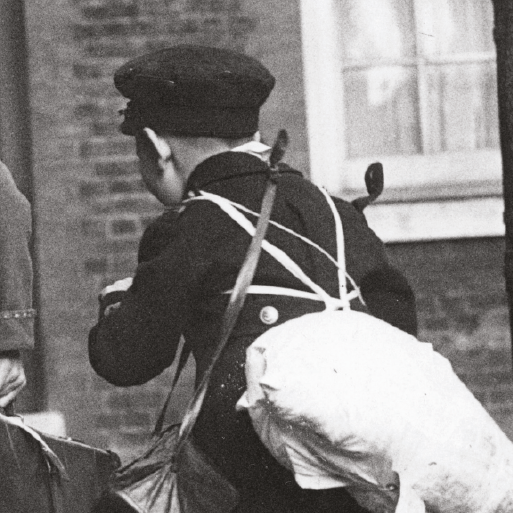 A siren sounds, a building crumbles, a Spitfire zooms overhead. Take cover. It's 1939 and Britain is at war. Deep down in the Anderson shelter, children learn why nations are fighting and why child evacuees must make the long journey from their homes and families into unknown territory. Read the diary of Anne Frank, written whilst hiding from the terrifying stormtroopers in a secret annexe, and try to empathise with her hopes and fears. Make do and mend. Delve deep into a bygone era, when loose lips sunk ships. And, as peace is declared, let's get ready to celebrate. Mr Churchill says 'It's an unconditional surrender.'
This is an example of the Phonics that we teach at school using pure sounds. Please have a look with your child.
Westfield Road, Hinckley, Leicestershire LE10 0LT
01455 637437
office@westfield-jun.leics.sch.uk