Curriculum Overview
Our curriculum is based on the National Curriculum which sets out the programme of study and attainment targets for all subjects.
At Westfield Junior School, we have designed our knowledge-rich curriculum with pupils' learning at the centre. We recognise that a curriculum has to be broad, balanced and offer pupils opportunities to grow as individuals as well as learners.
We aim to ensure pupils enjoy learning and feel prepared for life after school. We also intend to offer our pupils new and exciting experiences through extra-curricular activities that are designed to build resilience, confidence and self-esteem.
Our curriculum is designed with knowledge at its heart to ensure that children develop a strong vocabulary base and understanding of the world. Our curriculum promotes long-term learning and we believe that progress means knowing more and remembering more. We have developed a curriculum built on current research regarding how memory works to ensure that children are taught in a way that ensures children can remember the curriculum content in future years. We make use of knowledge organisers for different areas of the curriculum to ensure children know exactly which information is expected to be learned over the course of their study in a particular subject. We believe in 'sticky knowledge', in other words, knowledge that will stay with us forever. This is why we place particular emphasis on children knowing by heart and building rich webs of knowledge as they progress through the curriculum.
Curriculum Map 2021-22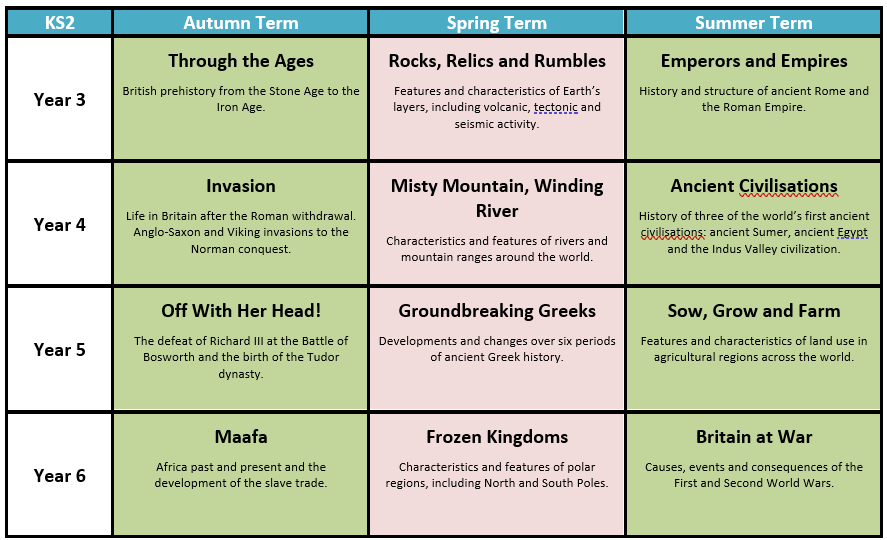 Westfield Road, Hinckley, Leicestershire LE10 0LT
01455 637437
office@westfield-jun.leics.sch.uk