At Westfield Junior School, we are determined that every child WILL learn to read. The more that you read, the more that you will know. The more that you learn, the more places you will go. Reading is a passport to countless adventures.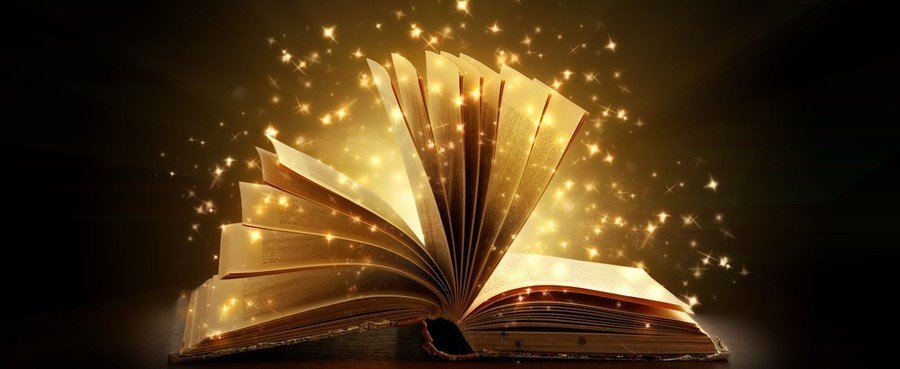 At Westfield Junior School, we believe that every child has the right to learn to read and become a confident, competent reader. Our aim is for all children to develop a love of reading. We continually promote enjoyment through the creative use of high quality texts and a wide range of engaging activities. Through the books we choose to read in school and the texts we recommend children read outside of school, we ensure that children are able to access a diverse range of characters and stories that provide windows to the lives and experiences of others and ones that reflect their own life experiences.

All staff aim to be reading role models in the way that they discuss and promote books as well as modelling reading for pleasure. They make careful selections both in the text that they choose to use in the teaching of English and in those that they read aloud to pupils. Children are read aloud to frequently. This not only allows them to encounter more demanding texts in a safe environment but also aids their vocabulary growth.

All pupils have opportunities for shared reading and independent reading in a week alongside working together in guided groups or as a whole class on detailed explorations of whole books and shorter texts.

We strive for every pupil to leave us with the necessary skills to access the reading and vocabulary demands of the secon should be left behind or become a disenchantedary curriculum and for them to be successful communicators throughout their lives. We believe that no childd reader so targeted intervention groups are deployed appropriately using highly skilled support staff.
The Wheel of Wonder
Here are the key skills we focus on during our reading lessons.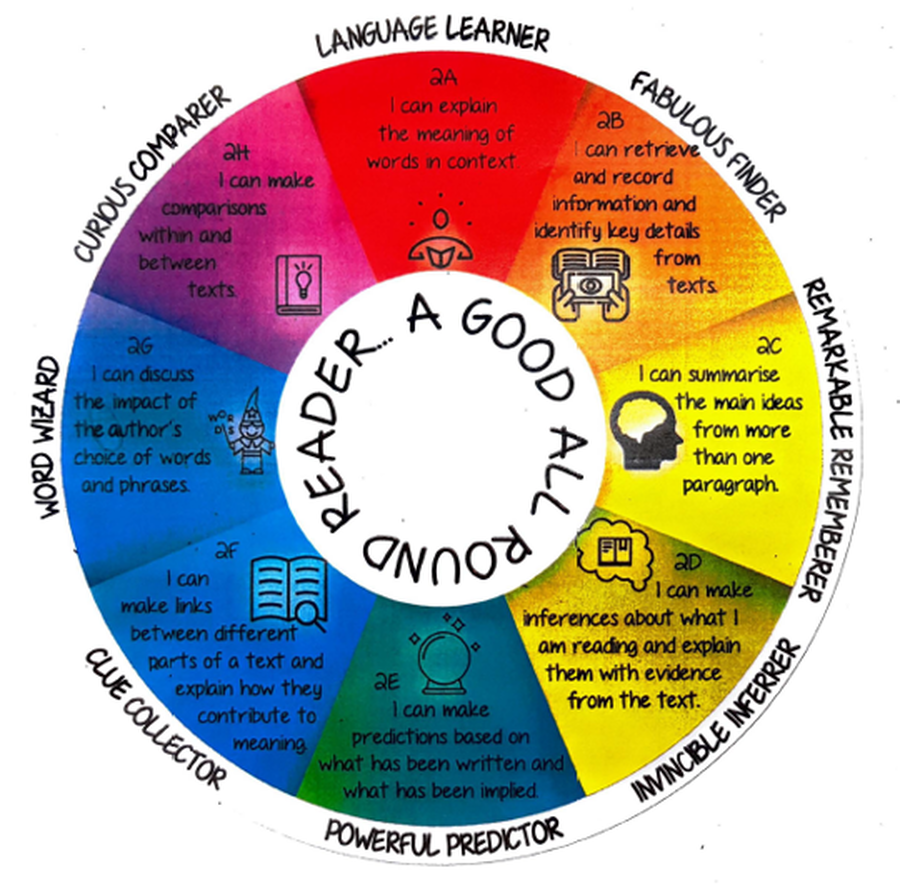 Meet Darcie - our Reading Dog
Darcie visits our school on Monday mornings to listen to our wonderful children read, and on Wednesday afternoons to see our pupils who attend The Meadows specialist provision.
Our Library
Our library was updated at the start of 2022! We have lots of new exciting books for the children to read.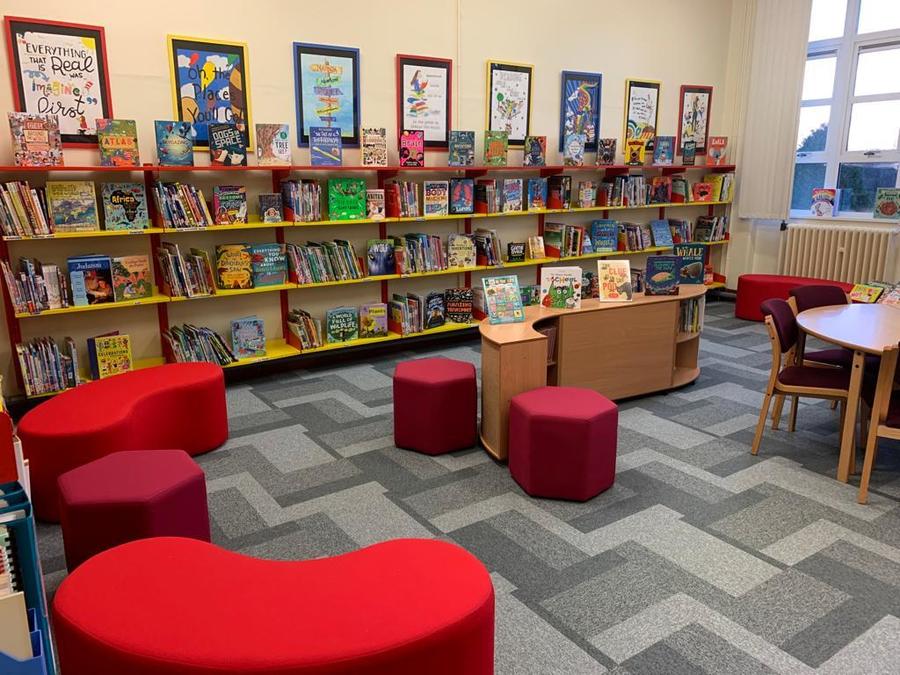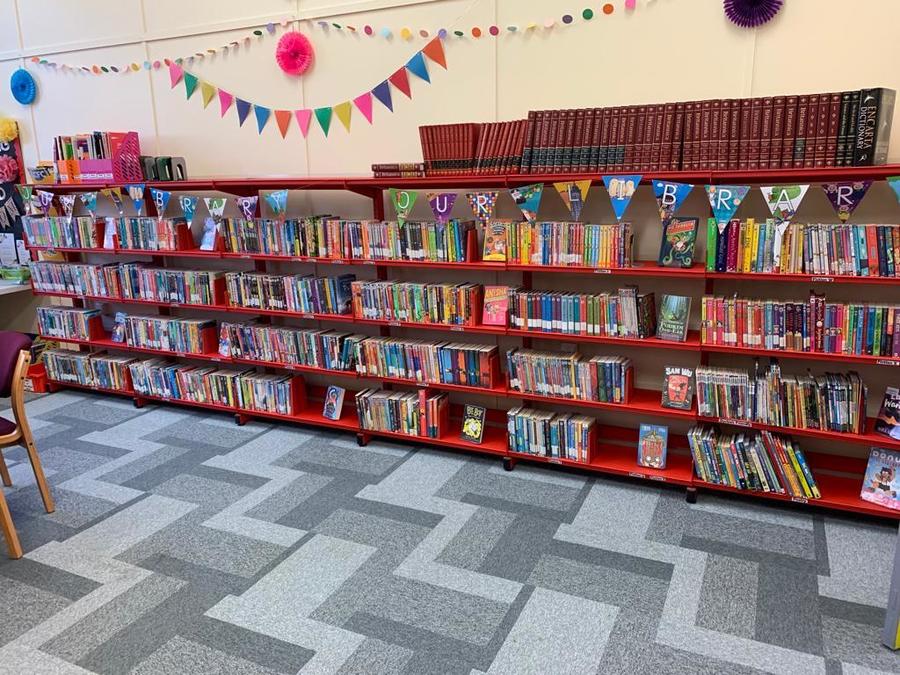 Westfield Road, Hinckley, Leicestershire LE10 0LT
01455 637437
admin@westfield-jun.leics.sch.uk