At Westfield Junior School, we use the Talk for Writing approach. Talk for Writing is an engaging teaching framework developed by Pie Corbett, supported by Julia Strong.
The key phases of the Talk for Writing process enable children to imitate orally the language they need for a particular topic, before reading and analysing it, and then writing their own version.
Baseline assessment and planning - 'cold task'
Teaching is focused by initial assessment. Teachers use what is known as a 'cold' task. An interesting and rich starting point provides the stimulus and content but there is no initial teaching. The aim of this is to see what the children can do independently at the start of a unit, drawing on their prior learning. Assessment of their writing helps the teacher work out what to teach the whole class, different groups and adapt the model text and plan. Targets can then be set for individuals. By the end of the unit, pupils complete a 'hot' task which is an independent task on a similar type of writing with an interesting stimulus. Progress should be evident which encourages pupils and helps schools track the impact of teaching.
1. The imitation phase
The teaching begins with some sort of creative 'hook' which engages the pupils, often with a sense of enjoyment, audience and purpose. Writing challenges provide a sense of purpose. The model text is pitched well above the pupils' level and has built into it the underlying, transferable structures and language patterns that pupils will need when they are writing. This is learned using a 'text map' and actions to strengthen memory and help pupils internalise the text. Activities such as drama are used to deepen understanding of the text.
Once pupils can 'talk like the text', the model, and other examples, are then read for vocabulary and comprehension, before being analysed for the basic text (boxing up) and language patterns, as well as writing techniques or toolkits. All of this phase is underpinned by rehearsing key spellings and grammatical patterns. Short-burst writing is used to practise key focuses such as description, persuasion or scientific explanation.
2. The innovation phase
Once pupils are familiar with the model text, then the teacher leads them into creating their own versions. A new subject is presented and the teacher leads pupils through planning. With younger pupils, this is based on changing the basic map and retelling new versions. Older pupils use boxed-up planners and the teacher demonstrates how to create simple plans and orally develop ideas prior to writing. Ideas may need to be generated and organised or information researched and added to a planner. Shared and guided writing is then used to stage writing over a number of days so that pupils are writing texts bit by bit, concentrating on bringing all the elements together, writing effectively and accurately. Feedback is given during the lessons, as well as using some form of visualiser on a daily basis, so that pupils can be taught how to improve their writing, make it more accurate, until they can increasingly edit in pairs or on their own.
3. Independent application and invention - 'hot task'
Eventually, pupils move on to the third phase, which is when they apply independently what has been taught and practised. Before this happens, the teacher may decide to give further input and rehearsal. Pupils are guided through planning, drafting and revising their work independently. It is essential to provide a rich starting point that taps into what pupils know and what matters so that their writing is purposeful. Writing may be staged over a number of days and there may be time for several independent pieces to be written. With non-fiction, pupils should apply what they have been taught across the curriculum. The final piece is used as the 'hot' task, which clearly shows progress across the unit.
No Nonsense Spelling
At Westfield Junior School, we use the award winning No Nonsense Spelling Programme.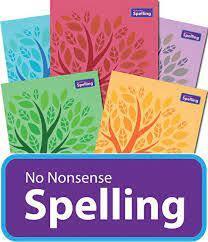 What is the No Nonsense Spelling Programme?
The No Nonsense Spelling Programme was devised to offer teachers a comprehensive yet accessible progression in the teaching of spelling. Guidance, rather than prescription, is provided on how to teach the strategies, knowledge and skills pupils need to learn.
The focus of the programme is on the teaching of spelling, which embraces knowledge of spelling conventions – patterns and rules; but integral to the teaching is the opportunity to promote the learning of spellings, including statutory words, common exceptions and personal spellings.
How No Nonsense Spelling is organised
The programme consists of the following elements:
The requirements of the National Curriculum, which have been organised into strands and then broken down into termly overviews.
Termly overviews that have been mapped across weeks as half termly plans. These follow a model of five spelling sessions across two weeks.
Daily lesson plans for each session, with Supporting Resources, including word lists and guidance on conventions.
Teaching Sequence
Each lesson is approximately 10 to 15 minutes long, but lesson plans are flexible so that the teaching can reflect the extra time needed on a teaching point if required. Each new concept is taught, practised and then applied and assessed. Frequently there is also a 'Revise' session before the teaching session. A typical teaching sequence is as follows: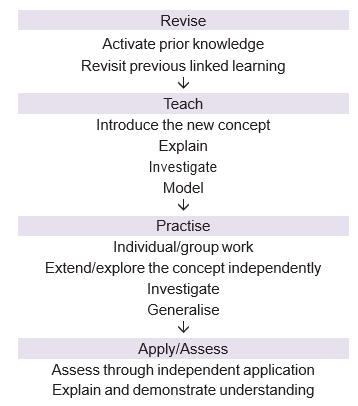 Westfield Road, Hinckley, Leicestershire LE10 0LT
01455 637437
admin@westfield-jun.leics.sch.uk