| | | | |
| --- | --- | --- | --- |
| | | | |
| Mrs H Western | Mr T Browning | Mrs S Adams | Mrs H Richards |
| 4W Class Teacher | 4B Class Teacher | 4AR Class Teacher (Mon-Tue) | 4AR Class Teacher (Wed-Fri) |
| | | | |
| | | | |
| Mrs R Patten | Mrs L Sysum | Miss K McKenzie | |
| Learning Support Assistant | Learning Support Assistant | SEN Learning Support Assistant | |
Summer Term
Ancient Civilisations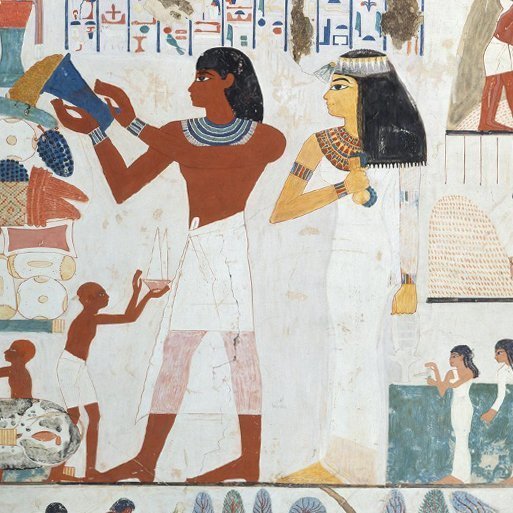 In the Ancient Civilisations project, children will learn about three of the earliest civilisations in the world; ancient Sumer, ancient Egypt and the Indus Valley civilisation. They will study the ancient Sumerian and ancient Egyptian civilisation in detail, to discover how crucial factors like water sources and farming helped them to develop and thrive. They will find out about important inventions and the growth of cities. They will also study the lives of different people in society, including the roles of kings and pharaohs. The children will reflect on their learning by identifying the similarities and differences between the two civilisations, before studying the Indus Valley civilisation independently. They will explore sources of evidence about the location of the Indus Valley, cities and trade, and note the reasons why historians know less about the Indus Valley than other ancient civilisations. The children will then compare all three civilisations, before learning about the causes and consequences of each civilisation's decline. They will also consider whether or not these civilisations left a lasting legacy.
Tamworth Castle School Trip
Year 4 have recently been on a school trip to Tamworth Castle and secured our learning about Britain after the Romans, in our topic of Invasion. We met the resident historian and learnt about a variety of weapons used by both the Anglo-Saxons and Vikings, some of us even manged to dress up like the farmers/soldiers. We were also very lucky to handle some 'artefacts' whilst being archaeologists.
Whilst looking around the ancient castle, we also visited the exhibition of the Staffordshire Hoard which forms part of the new 'Battle & Tribute' exhibition about Anglo-Saxon Tamworth. The exhibition features 40 pieces from the Staffordshire Hoard and helps all visitors young and old to explore and understand more about the power struggles of the Anglo-Saxon era, the battles, the blows and the bloodshed. The exhibition brings the area's rich Anglo-Saxon history to life, including the role of our famous warrior queen, Aethelflaed. It also explores many exciting aspects of the Staffordshire Hoard, including themes of battle, kingship and the warrior culture in Anglo-Saxon Mercia.
Here are some pictures of our fantastic school trip:
Year 4 were visited by Dr Jones from Portals to the Past in early May. We had a fun filled day learning about the Ancient Egyptian Civilisation which brought History to life! Here are some of the things we did and learnt about.
Westfield Road, Hinckley, Leicestershire LE10 0LT
01455 637437
office@westfield-jun.leics.sch.uk